Home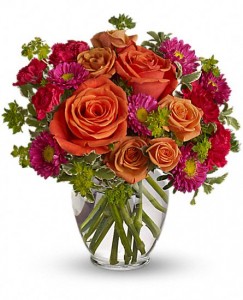 How Sweet It Is
Fresh Arrangement
A sweet treat any day of the week! Warm, rich colors of pink and orange are contrasted with fresh green - a welcome combination for any occasion. Send it to sweeten a best friend's birthday, say "hi" to mom, or delight your better half.
Passionate Purple Roses
Fresh Arrangement
Fresh as morning dew. Beautiful blooms in all shades of purple are gathered into a purple glass cube vase and tied with a purple bow. How perfectly purple!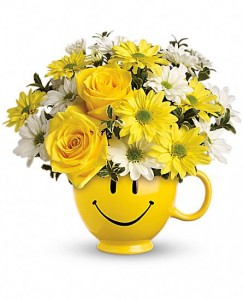 Smiling Daisies
Container Arrangement
When you're looking to make someone smile, this happy face mug is tops. Sure to cheer up everyone from a beloved wife to a busy boss, these are also great flowers for kids.
The Flower Pot will be closed
June 30th through July 8th.
We will re-open on
Monday July 9th at 9am.